in the Words of My People, with a little

Backstory
After years of practice and tons of experience I learned the techniques, that helps me in my work building brands. I have learnt through my observations in real life and this learning process will never cease.
Its a great journey from a startup to making a brand and I am glad I play an important role in the same.
Here are some of the most inspiring reviews from my extended family (my clients, friends and family). If you wish to join this group of satisfied people or have something to say you can feel free to fill contact form below. Your opinion is very important to me, because I always try to evolve and improve in the professional field and work on mistakes.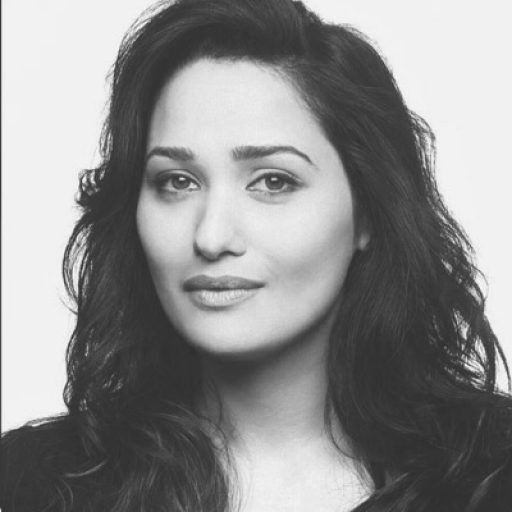 Television & Film Actress
Kiran Dubey
Television & Film Actress
Akshay is truly a gifted artist and a warm & kind human being. I Trust his creative sensibilities to such a degree where I know he can see a vision, and have it expressed through the medium of his art ... to an extent where one is in awe. Dehradun is Blessed to have him. ❤️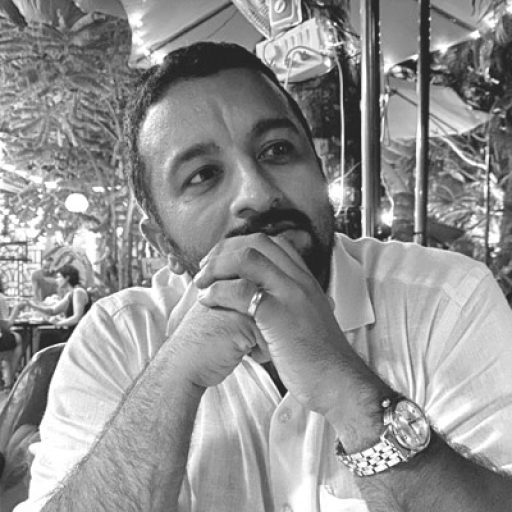 Filmmaker, Lyricist and Speaker
Ajay Govind
Filmmaker, Lyricist and Speaker
Straight from the heart. When you reach out to Akshay Madan, expect that you'll get exactly what you had visualized. Even if you hadn't actually visualized anything - and had just shared with him a broad idea, words, or images, he approaches design like the art that it is, and has a great respect not just for the people, but also for the work he creates with.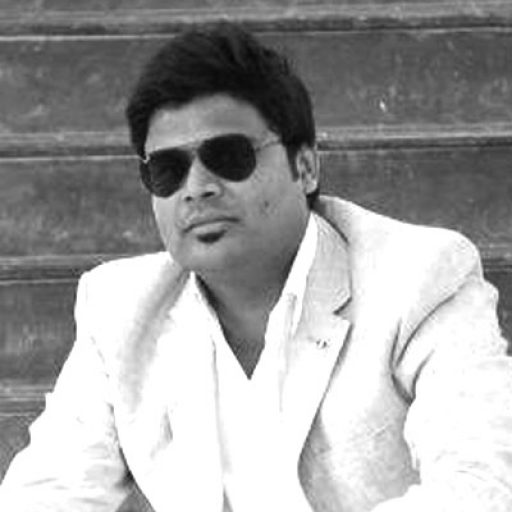 MD, Tula's International School
Raunak Jain
MD, Tula's International School
The association between Tula's and Akshay has been a special one. In this great decade of his career, I have seen his designing aptitude becoming more innovative and damn creative. The rapport that we shared and built over the decade has been a bond not only on a professional level, but on a personal level as a friend whom we can trust and rely on anytime. I wish him success in all his endeavours, for decades to come.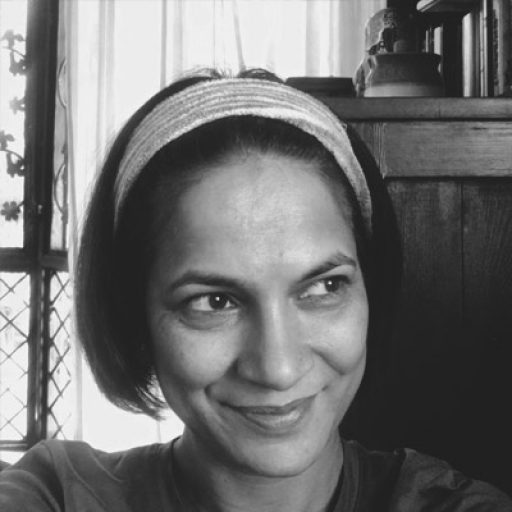 Entrepreneur & CEO - Yellow Marigold Homes
Ella Garg
Entrepreneur & CEO - Yellow Marigold Homes
Akshay is not just a great designer but his ability to get the perspective is uncanny. He is empathetic and have a good sense of understanding your mind. And I would not have imagined that i would come across such a talented person in a small town like Dehradun. He is super-creative. and creative with a brilliant attitude. He has variety. He can offer variety without stereotyping. His style is quality and Finesse. He is amazing and probably the best in this region.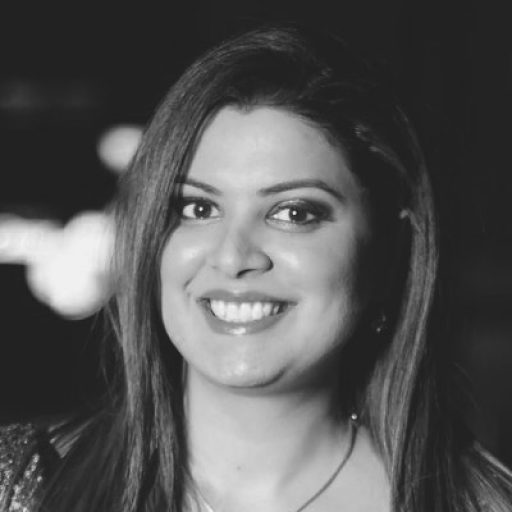 Executive Director - Tula's Institute
Silky Jain Marwah
Executive Director - Tula's Institute
Akshay is one of the most creative guys I have ever met! He was my first Graphic Designer and we worked for good 6 to 7 years together. Be it Poster, Visiting card, Letterheads, Social Media, Advertisement or any Video Animation, he would create outstanding and eye catching designs with excellent communication. I am so happy with how everything turned out! A 5 star recommendation!"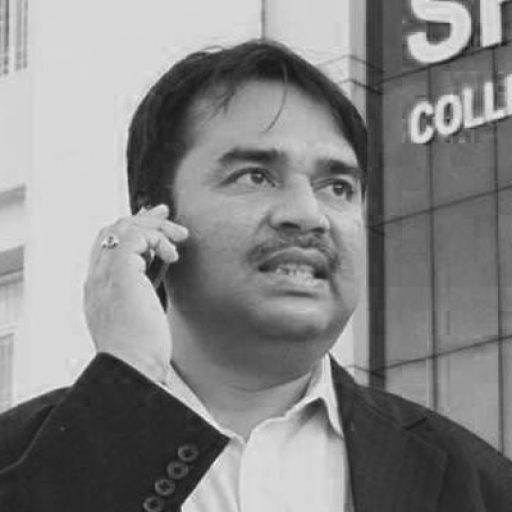 Vice-Chairman, Shivalik Group of Institutions
Ajay Kumar
Vice-Chairman, Shivalik Group of Institutions
Akshay has been a pioneer in graphic design in Dehradun. We have been associated for almost a decade. All these years have been very endearing and fulfilling, as he never ceases to surprise with his creativity and designs. He excels because he is his own competitor and highly passion driven. His next work is always better than his last, which was then the best. Way to go!!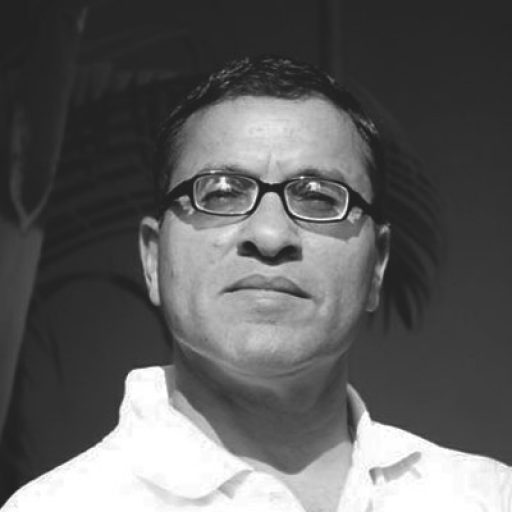 My School Teacher and Mentor
Nagendra Dutt Bhatt
My School Teacher and Mentor
Akshay is an excellent Graphic Designer. He was a bright student of mine in Cambrian Hall School (Mathematics), and I am proud to see him as a hard working professional, pleasing personality. I wish him good luck for all his future endeavors. God Bless you Beta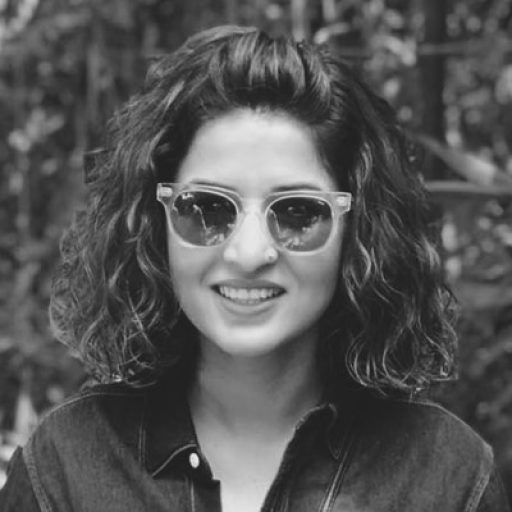 Entreprenuer
Ritika Anand Kanti
Entreprenuer
For all those looking for a designer, this is it, this is the last page you will visit for your hunt for a designer! Akshay is the best in his field. He is on our panel for designing everything from the Menu to the Events/gigs that happen here in our Resturant and Cafe (Tbistro and Sunset). I must say he is phenomenal! I can assure you all he has to do is just meet you once to understand your taste after that you just don't need to give any inputs at all, he will do everything for you and the best is, his work will be better than your expectations! It's been almost more than 6 years we have him doing our designs and rarely have we changed the colour/font/placing or edited it in anyway, because what he finally delivers is JUST PERFECT!! Apart from that he is also a great friend and a beautiful photographer! So please go ahead and try his creativity!!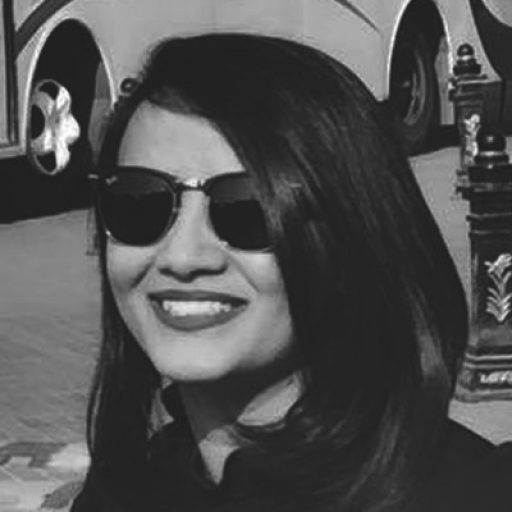 Entrepreneur - Café De Piccolo
Aarti Negi
Entrepreneur - Café De Piccolo
Akshay is an amazingly gifted Artist and Professional who can assist any business in developing an Identity. I would highly recommend Akshay for his Work, Responsiveness, Value, and ability to implement his client's Goals. Keep up the great work Akshay ❤︎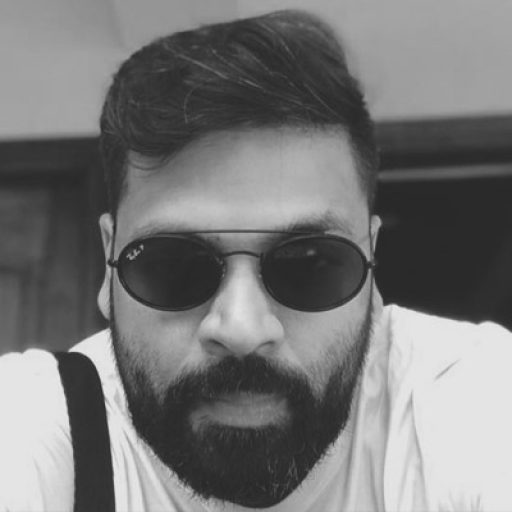 Entreprenuer & Owner - TBistro, Dehradun
Anand Kanti
Entreprenuer & Owner - TBistro, Dehradun
We have been working with Akshay for almost 8 years now. We cannot imagine doing any of our promotions without his help. He is very intuitive as a designer and listens to the client's need. He is one of those designers who get it in the first go and we rarely have to resend him the designs to be altered. Some of the designs he plays so beautifully with words and the designs that one can say he is a graphic artist rather than a designer. We highly recommend him for his creativity, speedy work and precision. All the best:)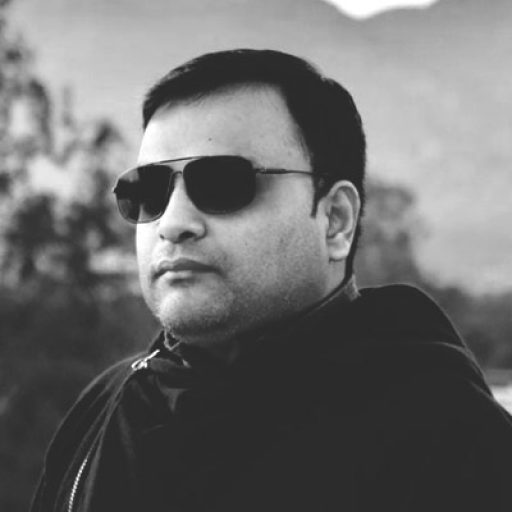 Entrepreneur and Chartered Accountant
Mayank Aggarwal
Entrepreneur and Chartered Accountant
Team Tonic had a fantastic experience working with "iamdesignerr" throughout the process of designing for our business. I was so taken aback at how prompt concepts he came up with, how less revisions he had to make, and how patient he was with me throughout the process. I on behalf of my whole team really appreciate how he encompassed the aesthetic of our company well and did intensive research to make sure it was bang on. He also gave due guidance in determining the whole design ideologies. He is a graphic designer who is patient enough to understand you more than your requirements. I wish him greater heights in the his career.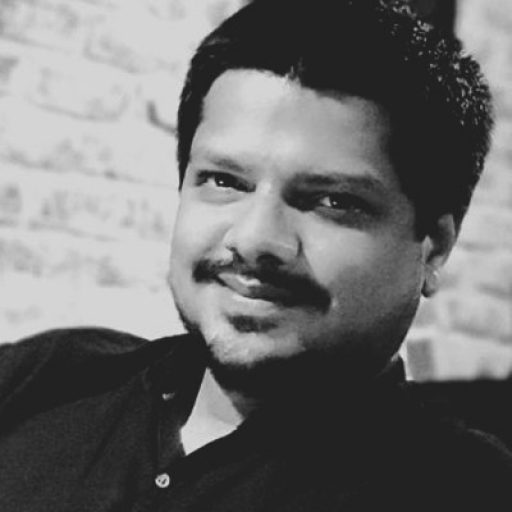 SM - Branding & Communications, DITU
Akshay Ghorpade
SM - Branding & Communications, DITU
No err's and amazing designs !! Akshay's creative studio offers a genre of kickass concepts, right from retro to new-age balanced decks, he's got it all !! Our alumnus made us proud, he found his path with a self-guided tour towards a newer world of creativity and designs. A friend and a clear-headed rational human being. Have been working together since the times where the landline telephone modems used to sound constipated. A long journey and miles to go is all I would wish for !!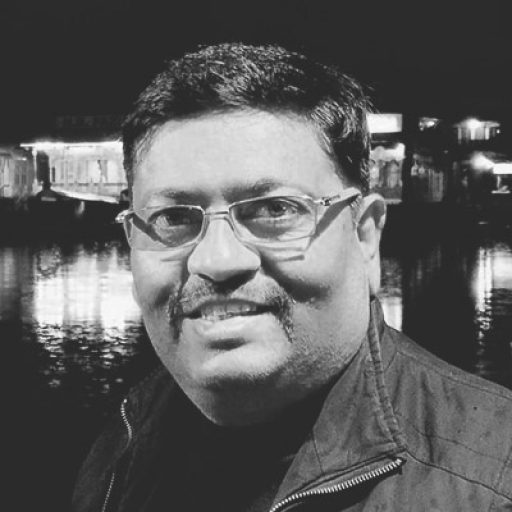 Hotelier and Holidays Manager
Pradeep Saxena
Hotelier and Holidays Manager
मिस्टर अक्षय मदान जी को मैं काफी दिनों से जानता हूं, वह सच में बहुत ही अच्छे डिज़ाइनर हैं। मैं आप के संपर्क में लगभग 10 साल पहले आया था। इन्होंने शायद अपने जीवन की पहली वेबसाइट मेरी ही कंपनी के लिए डिजाइन की थी। क्या शानदार काम किया था। आज तक मुझे उस तरीके की डिजाइनिंग की वेबसाइट कहीं नहीं मिली, मैं इस बात में काफी हद तक विश्वास करता हूं की डिजाइनिंग एक अंतहीन प्रक्रिया है आप कभी यह नहीं कह सकते कि इससे अच्छी डिजाइनिंग नहीं बन सकती, लेकिन अक्षय जी ने मेरे लिए कई डिजाइनिंग की हैं और यह मैं बहुत ही कॉन्फिडेंटली कह सकता हूं कि इनकी बनी हुई कोई भी डिजाइन पहली ही बार में किसी के दिलों पर राज कर सकती है अगर मैं बहुत छोटे से शब्दों में उनके बारे में कुछ कहना चाहूं तो सिर्फ इतना ही कहूंगा कि शायद और बेहद इमानदारी से कह रहा हूं की इनके जैसा डिजाइनर मिलना बहुत ही मुश्किल है, पता नहीं इनके अंदर सोचने इतनी असीमित क्षमता कहां से आई, मैं इनसे कभी मिला नहीं हूं लेकिन भगवान ने इनको सोचने की कितनी असीमित शक्ति दी है कि यह दूर से ही दूसरे की जरूरतों को समझ कर अक्षरता अपने फ्रेम में फिट कर देते हैं मैं इनके गुणों का बेहद कायल हूं, ईमानदारी से कहूं तो इनकी प्रतिभा को मैं शब्दों में नहीं बांध सकता। आज जब इनकी बनी हुई कोई भी तस्वीर देखता हूँ तो लगता है शायद इससे अच्छा इस विषय को कोई दूसरा छू भी नहीं सकता। शायद आपके द्वारा बनी हुई कोई भी डिज़ाइन मेरे आंखों से छूटी हो। आप अक्षय जी, सच में बहुत धनी हो। जिस धन की बात मैं कर रहा हूँ वो धन बिरलों को मिलता है। आप बेहद धनवान बनो ऐसी मेरी दिली ख्वाहिश है। बस एक छोटी सी और ख्वाहिश है कि आप मेरे हाथों से निकल जाएं उससे पहले आपके साथ एक कप कॉफ़ी पी सकूं। आपको आपके किये गए कामों के लिए बहुत बहुत साधुवाद।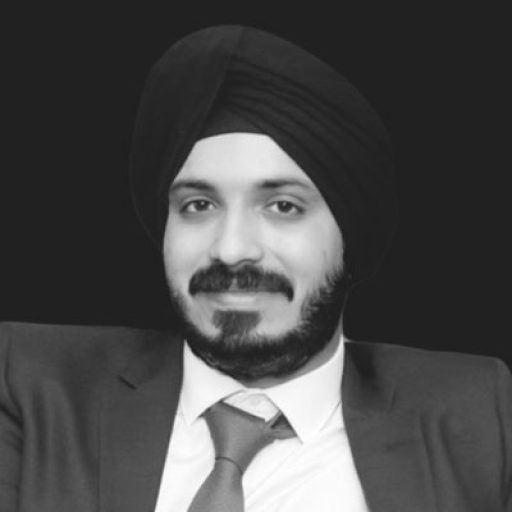 CEO - HSodhi & Company LLP
Harman Sodhi
CEO - HSodhi & Company LLP
I met Akshay through an existing client of his. Looking at his work, I had a clear sense that his work is clear cut above the rest in his peers. The essence of his artistic abilities and quality of work lies in the most basic ability to "Listen". He calmly listens to his clients' requirements and then gets himself in sync with their mindset. The outcome, as depicted by his work, is a clear image of his clients thoughts. Working with him proved that in addition to his creativity, his professionalism is also impressive. I was (and still am) very impressed with his work. Akshay Madan (iamdesignerr) is the one and only person that I would trust to get the job done for our Firm's Graphic Needs. And he is the only person that I would be recommending.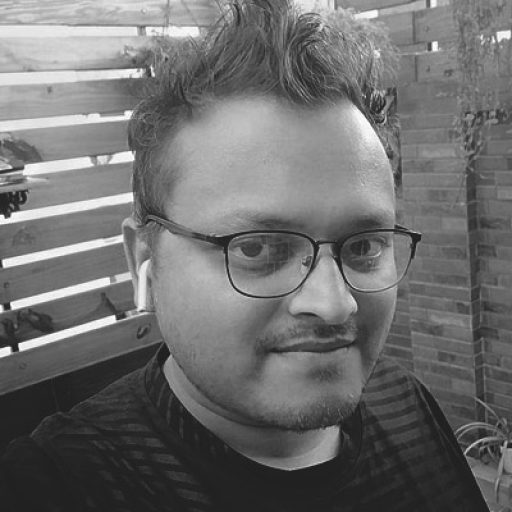 Entrepreneur & CEO - Booknerds
Rohan Raj
Entrepreneur & CEO - Booknerds
Akshay has a deep sense of minimalist design which makes him a design doyen. Over the years he has polished his skills by self-learning and putting in zillions of design hours.His niche is understanding your product and then over delivering.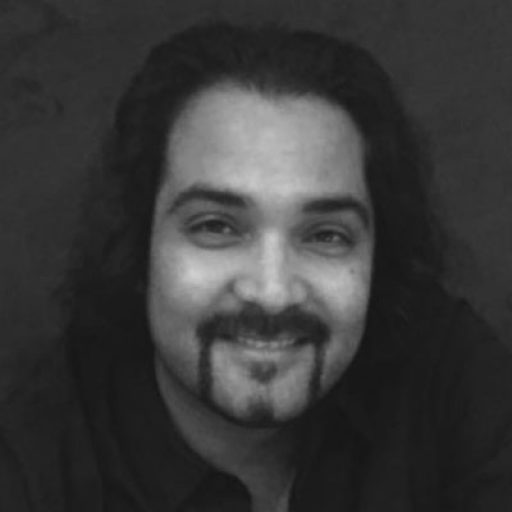 CEO - Virendra & Co. Astley Hall
Anubhav Gera
CEO - Virendra & Co. Astley Hall
Akshay is a sensitive, intelligent Graphic Designer. A short, clear brief and Akshay will give you exactly what you want. You do not need many variations if your brief is crisp. His work, clarity of presentation, speaks for itself. We at Virendra & Co. wish him the very best for his future endeavours.
Owner - The Great Indian Pub
Prateek Garg
Owner - The Great Indian Pub
I've worked with Akshay on both of my restaurant projects. And it has been a delight to begin with. I was impressed by how quickly Akshay understood my brief, and responded to feedback so promptly and accurately. I also really appreciate being presented with options at every step of the way, which gave me an opportunity to work collaboratively and generate some new ideas that I hadn't considered myself. His quirky phrases always add that extra oomph factor to the designs. The Great Indian Pub & Bread Story is delighted with the designs he developed, and I happily recommend him.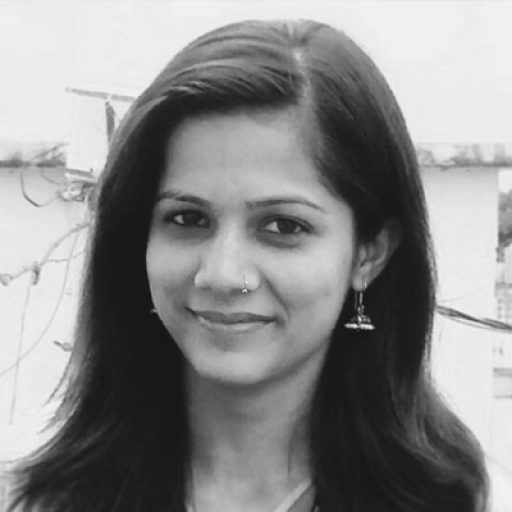 Founder - Dehradun Animal Lovers
Shivani Rawat
Founder - Dehradun Animal Lovers
We at, Dehradun Animal Lovers, a voluntary welfare group, are highly thankful to Akshay for having designed a super amazing logo at the very first go. Every subsequent design he came up with was something very relatable and fresh, and will always be. Love you Akshay ❤️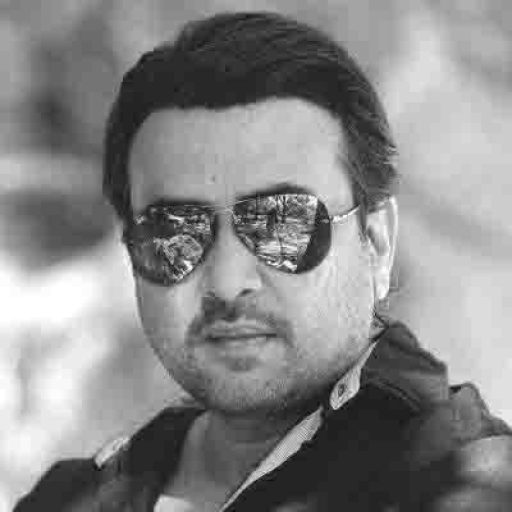 Actor, Director, Producer & Playback Singer
Kunal Shamshere Malla
Actor, Director, Producer & Playback Singer
It's amazing to work with a creative person like Akshay. I met when akshay was just starting his career. As a film maker, I felt he understood what I really wanted and delivered better. He is a gem of Uttrakhand. As a creative person, he understands the subject and the flavour and delivers you the creative happiness you have in your mind. Always a pleasure to work with you Akshay. Keep those creative juices flowing. God bless ❤️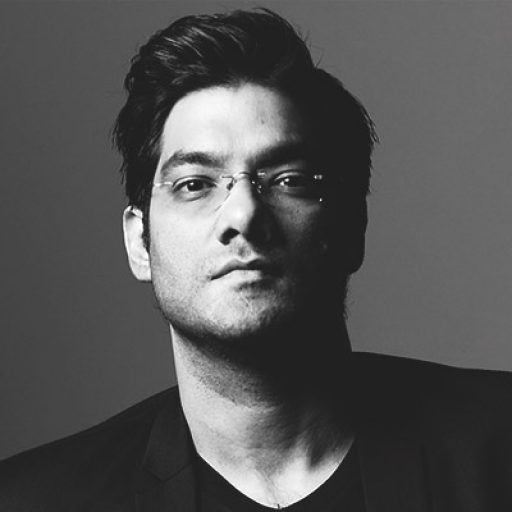 Singer & Music Producer
Vineet Dhingra
Singer & Music Producer
Akshay 's work combines an inherent understanding of design along with the vibrancy of colours and beauty. He adds not just creative value but passion and soul to any project that he engages in.. I have worked with him on many music video projects over the years and I am very happy to recommend him to others .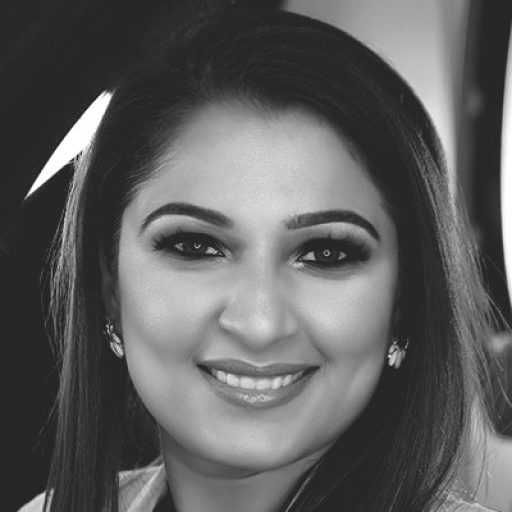 Makeup Artist
Neha Saini
Makeup Artist
I had my logo made by Akshay and it was a very pleasant experience working with him. He is a very professional guy, who understood my requirements well and gave be beautiful logo design which I liked immediately. He delivered what was expected in very little time.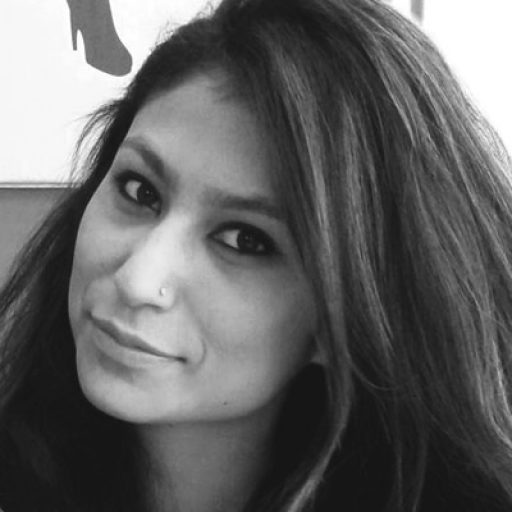 Personal Trainer & Lifestyle Coach
Koko Chetna
Personal Trainer & Lifestyle Coach
Being in the fitness Industry as a personal Trainer and Lifestyle coach and working for top brands I always wanted a space of my own, my own brand. It was really important to me to express the story of my brand and I didn't know how to express it, or separate it from myself, and then translate that into a visual. It was really overwhelming for me. It became so much easier to convey my thoughts and ideas and Akshay, being an amazing listener and recognized what is needed, I had so much more confidence and felt that I my story being told and brought to the world. You may have heard it said, "You only get one chance to make a first impression." You can easily recognize the designs as they are classy and eye catching. I would definitely recommend him for Graphic and promotional designs. Love, Koko🧡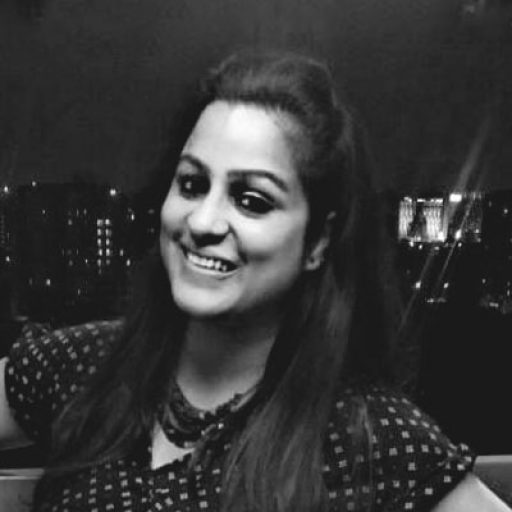 Friends & Family
Ritvika Kala
Friends & Family
Akshay has an impeccable taste and intricate eye for creatives when it comes to design especially graphic design. An engineer by profession but a critical strategist who lives and breathes creativity and design. One who not only understands what his clients need but someone who always aims to deliver much more than what the client has asked for. Right from color codes, fonts, placements, texts on a logo, poster or any means of graphical representation he aces his work. He is not only a god gifted designer, but one who can help lead brands and organization in the right direction with his strategic decisions and approach. He's an asset to any organization he works with. Highly recommended.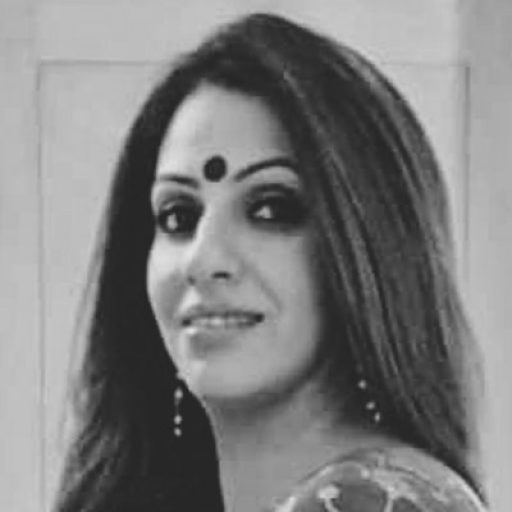 Interior Designer & Owner - Mankaa
Kkavya Mamgain
Interior Designer & Owner - Mankaa
I have been working with Akshay every year for my various promotional concept. He always does an incredible job in a short time. He is easy to work with, generally comes up with great ideas a good listener lives in an organised chaos🤗🤗❤ ..I Highly recommend him to anyone.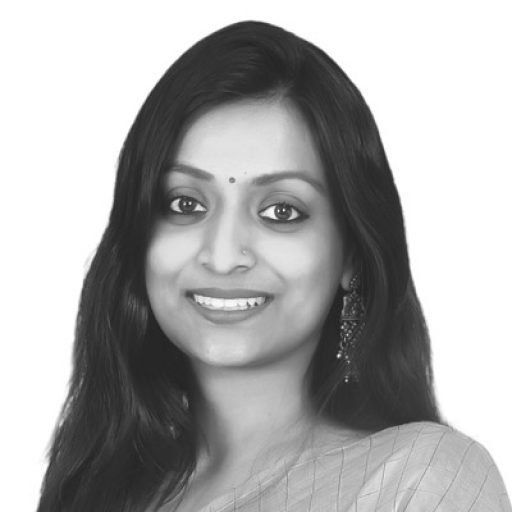 Ayurvedic Physician
Vaidya Shikha Prakash
Ayurvedic Physician
Its always been a plesant experience working with Iamdesingner. The work is super crisp and barely one needs to see much variations of any design that Akshay makes. Its really easy to work with him and he is super with the timelines. He understands your need and gives you ample time . He is super innovative and unique. The concept of minimalism that he adds to his designs makes your brand a class apart. I am personally a big fan of the amazing work that Akshay does, i look forward to his creations which he keeps making at various occasion to share any message with his unique design work.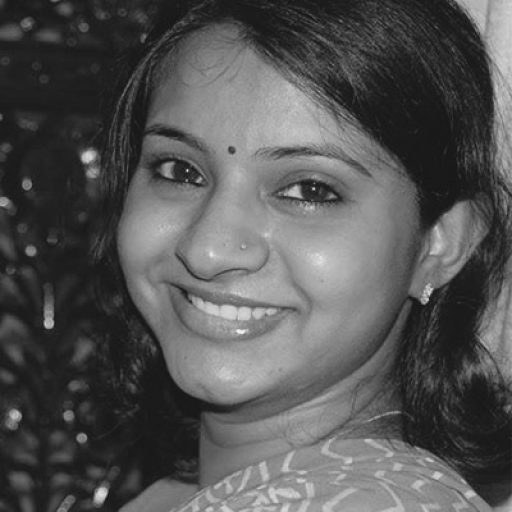 Development Communications Consultant
Remya Sasindran
Development Communications Consultant
I have worked with Akshay for several years over multiple projects. Each time he has impressed me with his sense of asthetics that is so rooted in meaning. Rarely do you come across a designer who can independently conceptualize designs so aptly based on just a brief. That's what I like best about his work. He really does bring that something extra to the table.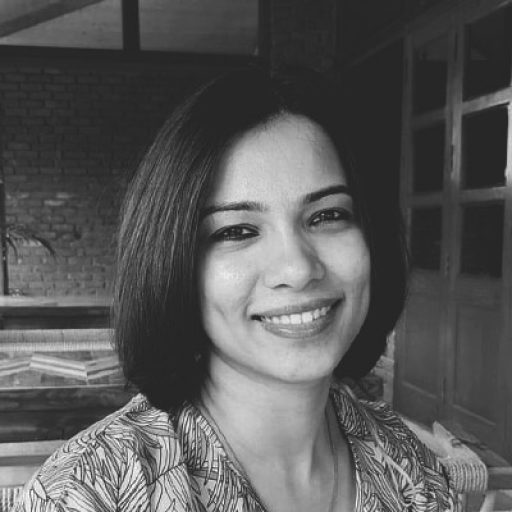 Zumba Instructor & Owner - MiVa Studio
Minal Vashisht
Zumba Instructor & Owner - MiVa Studio
Simply the Best Designer.. from an artistic standpoint he does a wonderful job of taking our ideas and expressing it visually; projects your thought process into a great piece of creativity. Knows what brand means to u.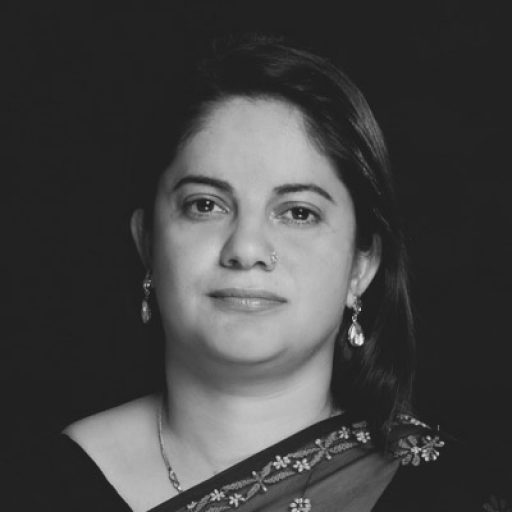 Author & Motivational Speaker
Dr. Divya Negi Ghai
Author & Motivational Speaker
Akshay is not only a great graphic designer but a thorough professional with a sensitive heart. Through the years, working with him has had me wondering often how is he able to read my mind so clearly. I think that is a gift which makes him so special. Much love. Best wishes forever.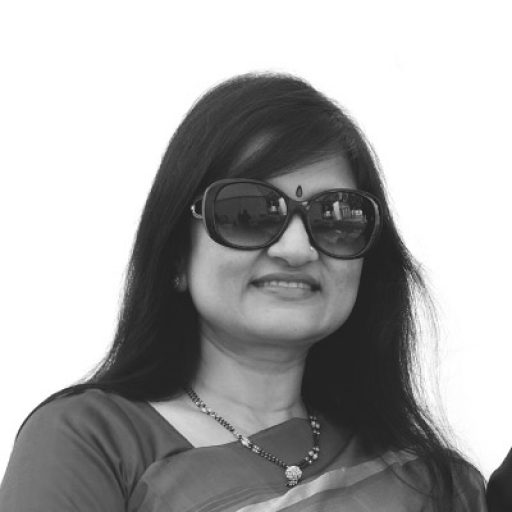 My Mentor in College & a renowned Author
Dr. Ruby Gupta
My Mentor in College & a renowned Author
I have observed Akshay's designs evolve beautifully over the last decade and what I love most about his creations is their aesthetic sophistication.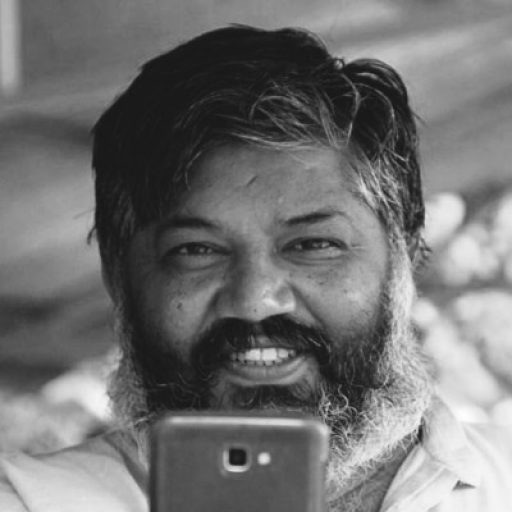 CEO - Kaaya Learning Center
Santosh Passi
CEO - Kaaya Learning Center
Akshay captures your imagination like a sponge. You see it unfolding in front of your eyes. A true professional with heart!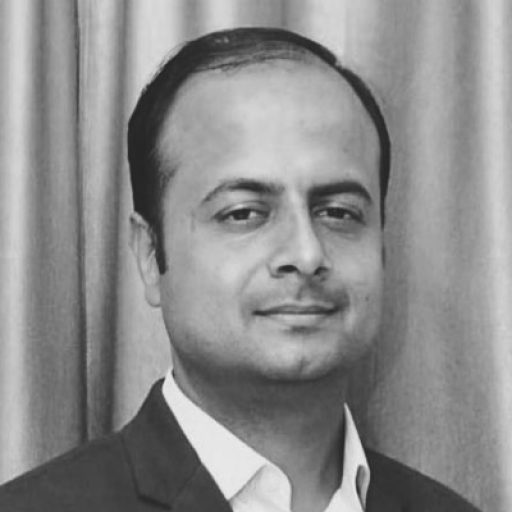 Vice Chairman - JBIT Group
Sandeep Singhal
Vice Chairman - JBIT Group
In today's times, branding and advertising is very important for every organisation to gain a recognition and then have a lifetime memorable impression on all clients. You've been helping us from the very beginning and your work has always been very satisfying and has been appreciated by many. Whatever the condition might be, you've never delayed our work and always treated your work as your priority. You give your best each time and that patience & hard work reflects in your work which has always been so outstanding and commendable. I wish you great laurels ahead in your career and keep up the great work.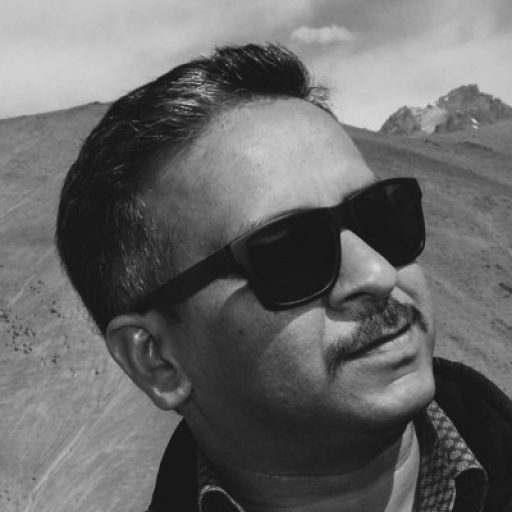 Mentor, Friend and Family
Amit Singh
Mentor, Friend and Family
Akshay has been very easy to work with. He has listened to our needs, and we have been pleased with the creative design concepts he has developed for us. I look forward to working with him again. His talent and professionalism is only surpassed by his kindness. Kudos to Akshay Madan!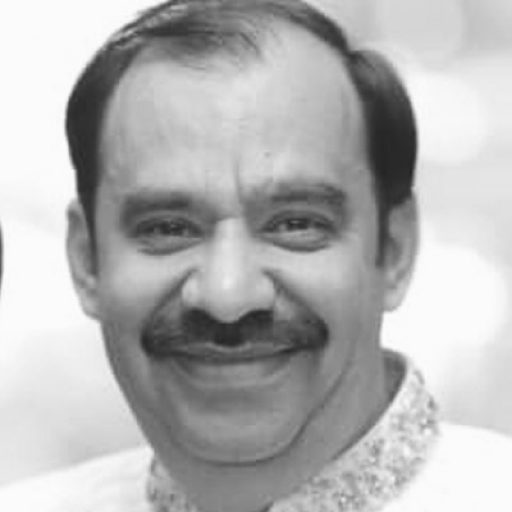 Friends & Family
Karan Madan
Friends & Family
It is always a pleasure to see you grow in your field. Your work truly speaks volumes about your commitment towards your work. Keep up the good work, stay focused, stay committed. All the best for your future endeavours.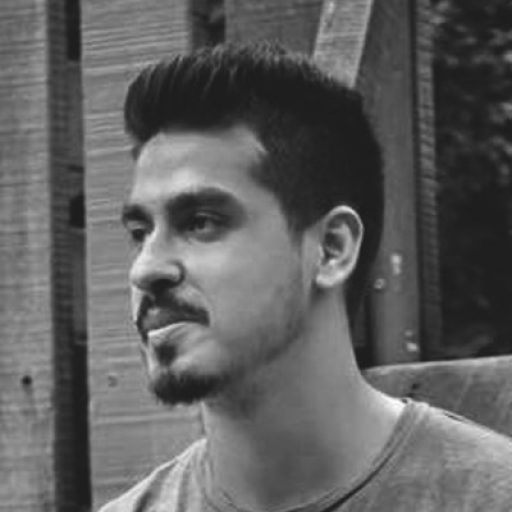 CEO - The Dehradun Street
Suraj Kumar
CEO - The Dehradun Street
Akshay has designed all the Anniversary Editions of The Dehradun Street and he makes sure that they stand out and are the most special of the lot. He is a pro at his work and his work is sure to catch the eyes of all customers. His style of designing is unique and can be recognised even amongst 1000s of others. Our celebrity designer's work speaks for itself and makes sure that it is loved by one and all. He ensures that his love for minions is reflected in his designs. We love him just as much as he loves minions!! A great friend, my favorite designer! It has been a delight to work with him and shall continue to.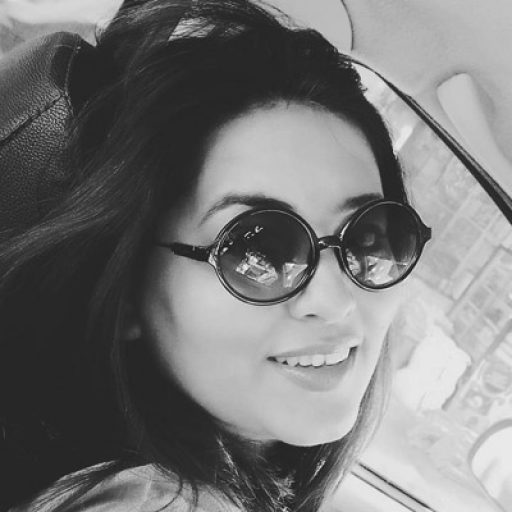 Media & Humour Infinite
Mahi Bakshi
Media & Humour Infinite
Creativity is a gift which births the ideas, both of which you firmly possess. I am so glad you created the logo for my very own first independent venture coz no one understands the pulse of uniqueness better than you.@iamdesignerr. Love and Best Wishes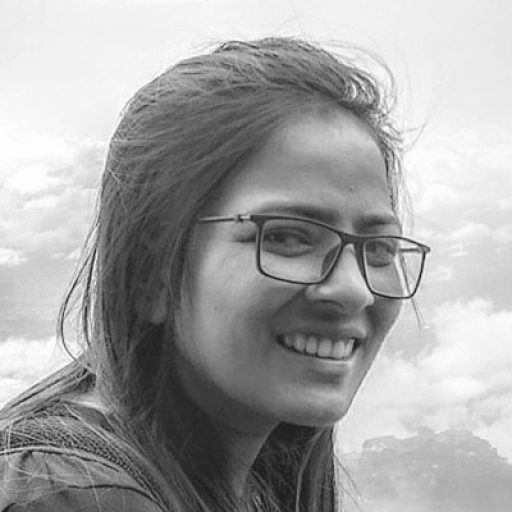 Graphic Designer
Archana Sajwan
Graphic Designer
Akshay Madan has been a great inspiration and mentor in the field of graphic design for me and has always guided me with his vast experience to seek and do better in this field. I will thank him for his great support and being a great example in whatever he creates and executes with expertise. 😊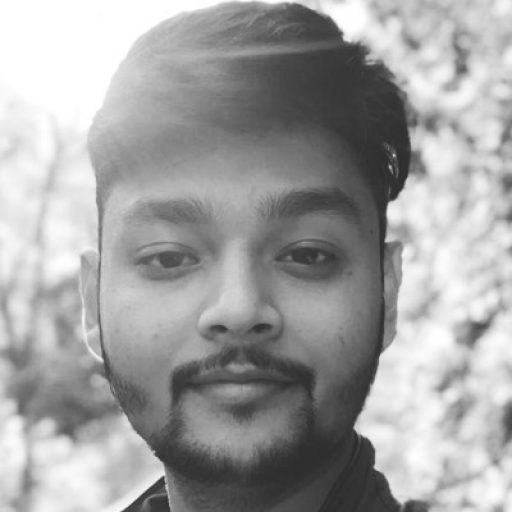 CEO - Consign Builds
Sachin Rawat
CEO - Consign Builds
Through our association spanning 8 years, I learnt Akshay as a person who knows what a client wants, almost magically. I have always referred my clients in the interior design business to Akshay, for all their graphic and creative design needs. And have always got great feedback regardless of the type of client or work. As a fellow professional, I highly regard Akshay's work and love his patience and perseverance. To many more years of your creative endeavours! Cheers!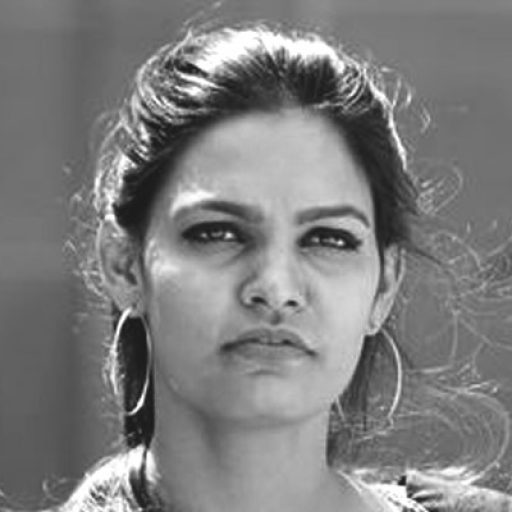 Content Strategist & AD
Priyanca Ambalvi
Content Strategist & AD
He Will hear your ideas with utmost patience and translate it into impeccable designs! Amazing work! All the best Akshay Madan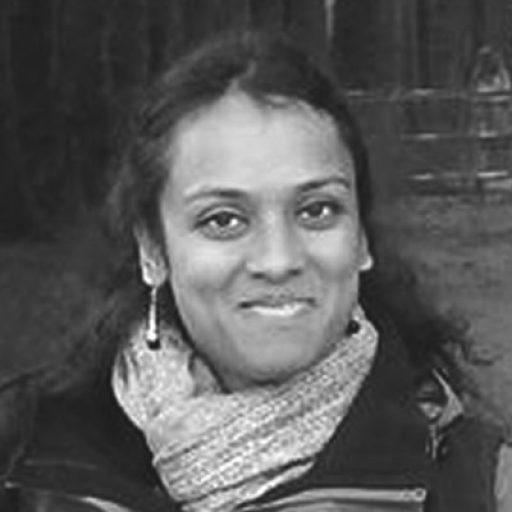 Architect
Aparajita SIngh
Architect
An excellent designer who gives life to these beautiful designs...how a simple picture can speak and gives an idea about the story behind it is amazing...one of the best designers I have known.... Akshay Madan (Awesome Maker)
My Contacts and Socials

How to Find Me